The next generation of EU researchers likely to be impacted by COVID-19 and budget cuts - MCAA Magazine News January 2021
The COVID-19 pandemic is having a negative impact on researchers, the progression of their work, and their careers. Due to lockdowns, many EU researchers have lost full access to their research institutions. What's more, the strain induced by this situation will likely be worsened by recent budget cuts.
To discuss these issues and find solutions, MCAA teamed up with the Young Academy of Europe (YAE) and Eurodoc to publicly support the Initiative for Science in Europe (ISE). At a joint press conference, they called for more investments to assist the next generation of scientists, who will be the backbone of future European research and innovation.
Giulia Malaguarnera, Gemma Modinos and Mostafa Moonir Shawrav, together with Lina Gálvez Muñoz, MEP, discussed the impact of the budget cuts.
MEP Lina Gálvez Muñoz, in her own words
I have been serving as a member of the European Parliament since 2019. I am Vice-Chair of the Committee on Industry, Research and Energy and a member of the Women's Rights and Gender Equality Committee and of the Panel for the Future of Science and Technology (STOA). Before being elected, I was and - still am - an economic history professor at Pablo Olavide University in Seville. I also served as Regional Minister of Knowledge, Research and University of the Government of Andalusia 2018-2019.
Holding a PhD from the European University Institute, I have served as researcher, professor and visiting scholar at several European universities. The list includes France's Lumière University Lyon 2, London School of Economics (LSE) and University of Reading and Oxford in the UK, as well as Carlos III University of Madrid.
Gemma Modinos, in her own words
I am a neuroscientist from Spain, I have a PhD from the Netherlands, and I am currently a Reader in Neuroscience & Mental Health as well as a Sir Henry Dale Fellow at the Institute of Psychiatry, Psychology & Neuroscience at King's College London. The overall aim of my lab is to understand the role of the neural mechanisms involved in emotional behaviour in the development of psychotic disorders such as schizophrenia, and to investigate whether targeting these mechanisms can help design new therapeutic strategies for psychosis.
I am also the current Chair of the Young Academy of Europe (YAE). The YAE is a bottom-up, panEuropean initiative of excellent young scholars (up to 12 years from earning a PhD) for networking, advocacy, scientific exchange, and science policy. The YAE community provides input from a younger generation perspective to shape EU-wide policy for the benefit of future scholars. We are registered charity organisation since 2019.
Giulia Malaguarnera, in her own words
I'm currently an MSCA-Individual Fellow, working in a microfluidic start-up company, Cherry Biotech and visiting scientist at the Institut Curie in France. In July 2020, I was elected president of Eurodoc, the European Council of Doctoral Candidates and Junior Researcher. It is an umbrella association of 28 national associations representing doctoral candidates and junior researchers in 25 countries in Europe. Our mission is to "advocate for positive change in the policies, culture and environment that affect the quality of training, well-being and employment conditions of early career researchers".
Mostafa Moonir Shawrav, in his own words
I am from Bangladesh. I studied and worked in the Netherlands, Belgium and Austria. Over the years, I conducted research in nanotechnology. From 2018-2020, I served as the Vice-Chair of the MCAA and handled the internal governance, the financial affairs and the sponsorship of the association. In a nutshell, I am a researcher who has connections with academia, industry and the nonprofit sector, with expertise in Science Diplomacy. In April 2020, I was elected MCAA Chair.
The Draft general budget of the European Union for the financial year 2021: Council position was published on 7 September 2020. It sparked numerous discussions and debates among researchers as regards the announced budget for Horizon Europe.
A fact sheet published by the Initiative for Science in Europe mentioned that, according to different calculations, the Horizon Europe budget is "at best" stagnant, compared with Horizon 2020. All four interviewees agree this situation is worrying.
EARLY STAGE RESEARCHER CAREERS ARE IN JEOPARDY
"Early stage researchers represent an ambitious, adaptive and pioneering collective that can act as the conduit for excellence in Europe," said Giulia. However, these researchers, together with mid-career researchers are likely to suffer from budget restrictions. "Many early and mid-career researchers have temporary positions, even when holding European Research Council (ERC) or other prestigious grants, even when leading their own research group. A delay in their research and/or a freeze of research investment can block their career progression. This goes beyond the individuals, and damages research as a whole," explains Gemma.
Having been a researcher herself, MEP Lina Gálvez Muñoz recognises how difficult the conditions of young researchers are likely to become. "Too many of Europe's two million researchers face precarious conditions and uncertain futures, especially younger researchers, and I speak as a researcher myself and as the head of a research team with plenty of young scholars dreaming and trying to design their future," she says.
The risk to lose an entire research generation is therefore high, with potential dramatic effects. "In all cases, the challenges in producing data, higher pressures from supervisors, inaccessibility to appropriate research infrastructure, and lower networking opportunities will increasingly drive researchers away from the academic career path. This is particularly evident in a culture where research assessment based upon the notion of 'publish or perish'," added Giulia.
"These budget cuts will impact the future generation," echoed Mostafa. And these budget restrictions take place in a context already fragile due to the COVID-19 pandemic.
THE CONSEQUENCES OF THE COVID-19 PANDEMIC
During spring and summer 2020, Eurodoc, the Young Academy of Europe (YAE), and the MCAA collected feedback from their members on the effect of Covid-19 pandemic on Early-Career Researchers' working activities. This category of researchers is particularly suffering from the restrictions caused by COVID-19. "The precarious conditions and the pandemic have severely impacted the lives of ECRs," said Giulia. "Anxiety and depression affected more than half of early career researchers, propagated by the fear of not being able to achieve the requirements to complete their doctoral training or losing their job."
"During the pandemic, levels of stress increased, levels of motivation decreased, and a considerable proportion of respondents had considered leaving academia," added Gemma. She referred to a survey conducted by YAE to gather data on the impact of the pandemic on early career researchers since the end of June. The results are striking: 86 % of the respondents said the pandemic significantly delayed their research or publication progress, among other consequences.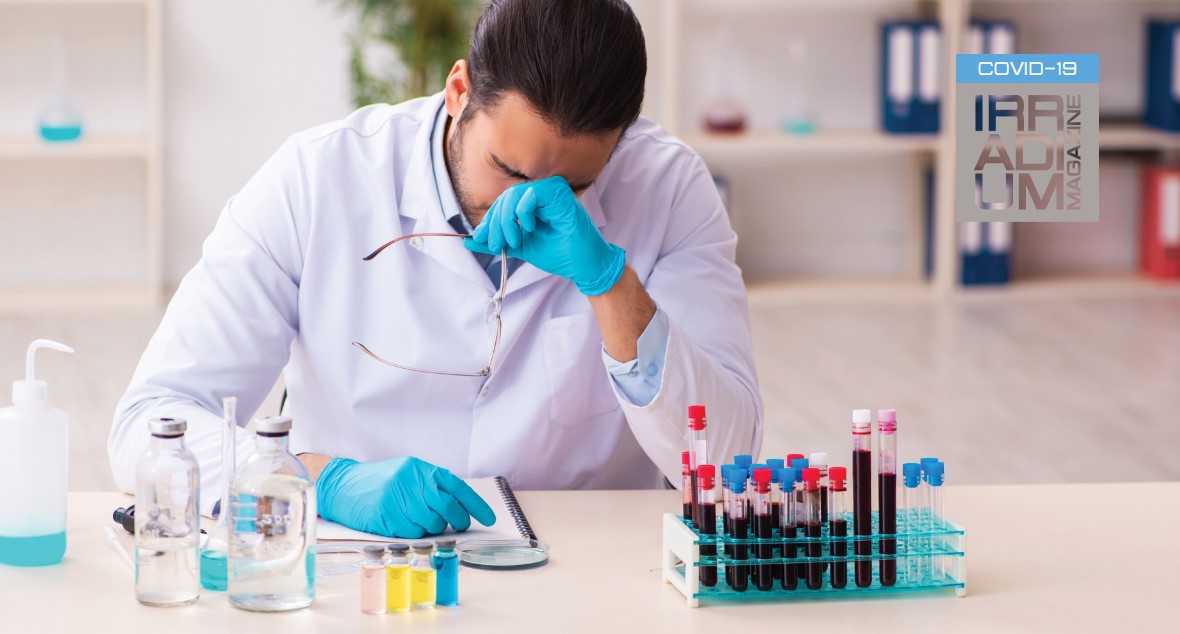 THE RISE OF INEQUALITIES
The stress and issues caused by the pandemic increased especially with people with caring responsibilities, especially for those with young children, who had to stay at home during lockdowns. This means that women with young children are more likely to be in vulnerable positions. "More women are in temporary positions, while men are more established and in permanent positions, with less stress and worries about losing their job, even if they have to spend more time at home and have less time for work. This is one important reason for the exacerbation of inequalities," explained Gemma.
According to MEP Gálvez Muñoz, such inequalities should be tackled to face the climate emergency and the digital revolution and invent together a green, just and human future. "We need to make sure all talents are included, as talents are equally distributed despite their gender, geographical origin, family background," she said.
RESEARCHERS NEED THE FULL SUPPORT OF SOCIETY
According to Mostafa, the crisis caused by the pandemic should serve as a starting point for a change. "This crisis is telling us how we should change our behaviour, how we should rethink how we work, how we do research, how we communicate," he said.
MEP Muñoz explained that the EU Parliament should provide support to researchers. "We have a duty as a public sector to keep the tools needed to address the big challenges ahead of us and with investments and opportunities to support the next generation of researchers and innovators," she said. Together with her colleagues, she will continue to push forward research and innovation as a priority in the European political agenda.
MEPs support has already been fruitful, as a compromise on long-term EU budget was reached at the beginning of November 2020. According to Mostafa, however, the support towards researchers should come from the entire society. "We need to make sure that the public understands the severity of this issue because the future of our industry would be really hampered."
MEP Muñoz also highlighted the need to boost citizen involvement. "We need a science that interacts more with society, a better-informed population, with greater and better scientific training, so that citizens will demand a larger budget for science and will be more willing to pay taxes in order to achieve the common good," she concluded.